Those selected to serve on the board must demonstrate Christian character, enthusiastically support the work of Bible translation, and be committed to full participation in board work. Using their ability to think strategically and futuristically, with a consistent emphasis on discerning God's will, the board sets the direction for Wycliffe Canada. The president of Wycliffe Canada, Roy Eyre, and the leadership team under his direction is responsible for achieving the desired results set by the board.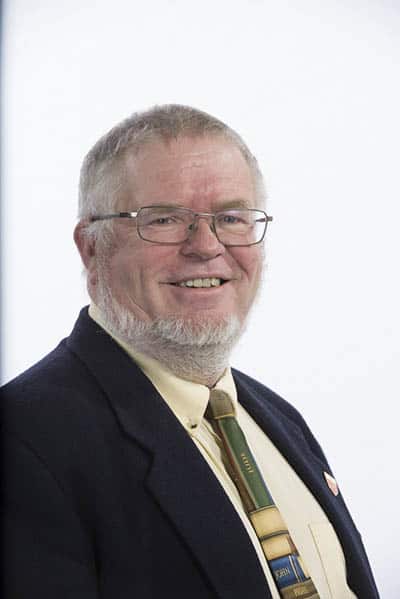 Eric Phinney
Eric has served as a board director since 2012 and currently serves as the chair. He is married to Val and has five children and five grandchildren.
The Phinneys live in Grandbay-Westfield, N.B. just outside of Saint John. Eric recently retired as Rector of St. James the Less Church Church after 21 years. He is the chaplain to seafarers in the port of Saint John, and a consultant with the Governance Coach.
Eric also chairs a small medical mission and is on the board of a local zoo. He enjoys building small boats and sailing larger ones in the Saint John River system and along the coast of Maine and New Brunswick. He has recently completed an extended cruise down the eastern coast to the Bahamas and back.
Eric's emphasis in ministry has always been on understanding and proclaiming clearly the Word of God, as well as seeing that people are engaged in worship that is life-transforming. Hands-on practical ministry is also something that Eric loves to do, whether that is fixing a water pump on a car, removing ticks from a parishioner's dog, or building and maintaining a website for a small mission organization.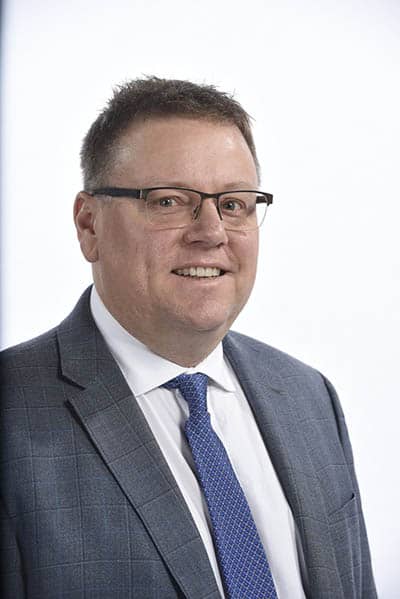 Darcy McAlister
Darcy is the Director of Personnel and Family Life for Pentecostal Assemblies of Canada (PAOC) International Missions. He and his wife, Leanne, serve with the PAOC based out of Langley, B.C. Darcy's role within International Missions (IM) is to lead a team that mobilizes and assesses new global workers, trains them and cares for them during their life on mission with PAOC (www.paoc.org). Leanne is the co-ordinator for Zoe Network, connecting women across Canada with mission and leadership development.
Darcy has served with International Missions for 10 years. As the Personnel and Family Life Director for PAOC, Darcy and his team have been a part of reshaping the DNA of PAOC Missions to a relational model connecting global workers to the Canadian team and their supporting churches/donors. 
Darcy and Leanne were married in 1989. They have three married children; Nicholas (Rachel), Robyn (Dylan) and Benjamin (Annie). Darcy and Leanne are a part of Living Waters church in Fort Langley and have both served there as part of the pastoral leadership team.
Darcy and Leanne speak nationally and internationally, doing seminars on marriage, team, and leadership development. They have a passion to work together to see people grow and be fruitful in their relationship with Jesus.
Darcy is a graduate of the Masters of Leadership program at Trinity Western University, a graduate of Summit Pacific College, a certified Birkman consultant, and an ordained minister with PAOC.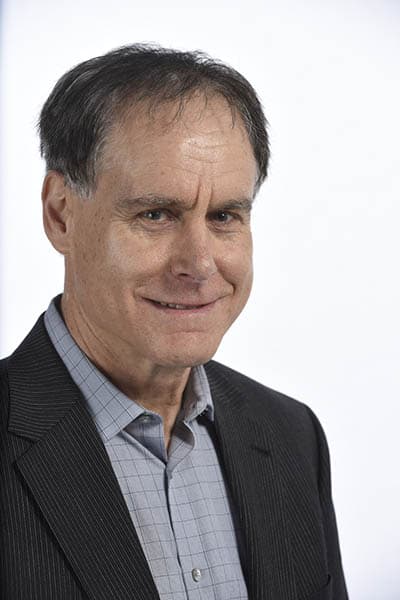 Cal Belsher
Cal joined the Wycliffe Canada board in 2017 and currently serves as chair of the audit committee. Cal is a chartered professional accountant. For the past 25 years, he has worked in industry with various organizations in both the private and public sectors, as a financial manager and financial controller.
Over the years Cal has also served on a number of church boards. In the last five years he has done a number of short-term mission trips, and recently had the opportunity to attend a New Testament dedication in Papua New Guinea on behalf of Wycliffe Canada. Cal is also active in his local church, working in the area of men's ministry.
He has two adult children and lives in Calgary.
Antoinette Van Kuik
Antoinette's life experience has been characterized by diversity. The daughter of Dutch Reformed parents who immigrated from Holland just before she was born, Antoinette grew up in a Mennonite church and town in Saskatchewan. She met her husband, Dr. Henry Fast, while attending a Christian & Missionary Alliance church and they have been members of the inter-denominational Church of The Way in Winnipeg since 1983. She pursued post-secondary education in piano, sociology, music history, and educational administration. She has lived in Saskatchewan, Manitoba, and Ontario and travelled in every Canadian province.
After retiring from a fulfilling career as vice-president for college academics at Providence University College, Antoinette now fills her time with volunteer work. In addition to serving at Wycliffe Canada, she is presently on the boards of House Blend Ministries and A Rocha Canada. She serves as secretary for the Manitoba chapter of Osteoporosis Canada and as the volunteer engagement services team lead for the Canadian Diabetes Association in Manitoba.
After a career in the Christian higher education sector, Antoinette is happy to bring her experience to the Wycliffe board. Retirement allows her greater time to cultivate creativity through sewing, weaving and detailed stitching projects. She also enjoys time for visiting with friends and getting to know her two young grandchildren. In addition, Antoinette and her husband Henry enjoy travelling throughout Canada. They have a "bucket list" goal of visiting as many of Canada's national parks as possible—having supported these parks through their taxes for some time now. She and her husband live in Manitoba.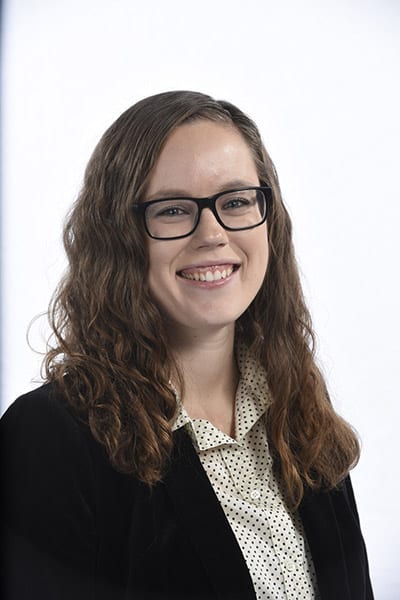 Chantelle Little
Chantelle Little is an entrepreneur whose greatest passion is creating something from nothing. She founded Tiller Digital in 2008, where she focuses on leading the Tiller team and shepherding client projects from a strategic and creative technology perspective. Today Tiller serves organizations from all over the world, from small businesses to some of the world's most well known brands. A tech and business enthusiast, Chantelle also loves real estate, coffee and business books. Maybe not in that order.
Chantelle is an alumna of Ambrose University, where she graduated summa cum laude with a bachelor's degree in Business Administration. During her time at Ambrose, she founded the Ambrose Business Society, founded Tiller Digital, and earned the honour of undergraduate valedictorian.
More than anything, Chantelle is passionate about reading, teaching and sharing the Word of God with others. At her church, Rocky Mountain Calvary Chapel, she serves in the young adults ministry and is also actively engaged in small group and one-on-one discipleship ministries.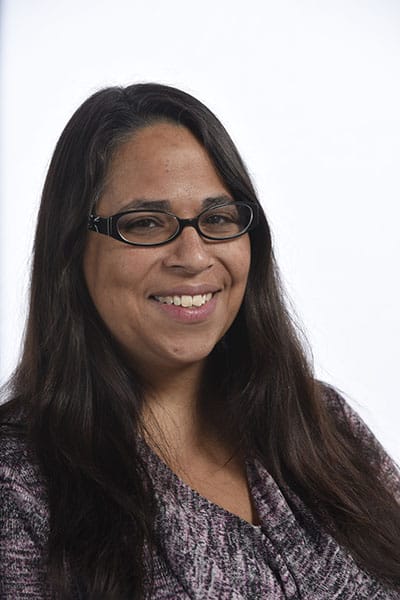 Deborah Shadd
Deborah Shadd serves in the role of Translation Training and Scholarship Associate at the Nida Institute for Biblical Scholarship, working closely with the United Bible Societies' Global Bible Translation team to provide support and training to translators around the globe.
Born and raised in a strong Christian home in London, Ont., Deborah first became interested in Bible translation after attending a 'Discover Wycliffe' day during the last year of her undergraduate degree. Her interest and passion for the work grew as she went on to pursue graduate studies, first in applied linguistics and exegesis at the Canada Institute of Linguistics, and then in translation studies at the University of Ottawa. She has been a freelance translator and a teacher at both the high school and university levels. In her current position, she works to develop research and training initiatives in service to Bible translators and other translation professionals, and to facilitate co-operation and collaboration between Bible agencies as we labour together toward a common goal.
Deborah believes deeply in the importance of local church ministry and has been involved in many aspects of it over the years, from leading worship to teaching Bible studies to volunteering in the church office. Now living in Kitchener, Ont., she remains passionate about her involvement in missions and in ministry.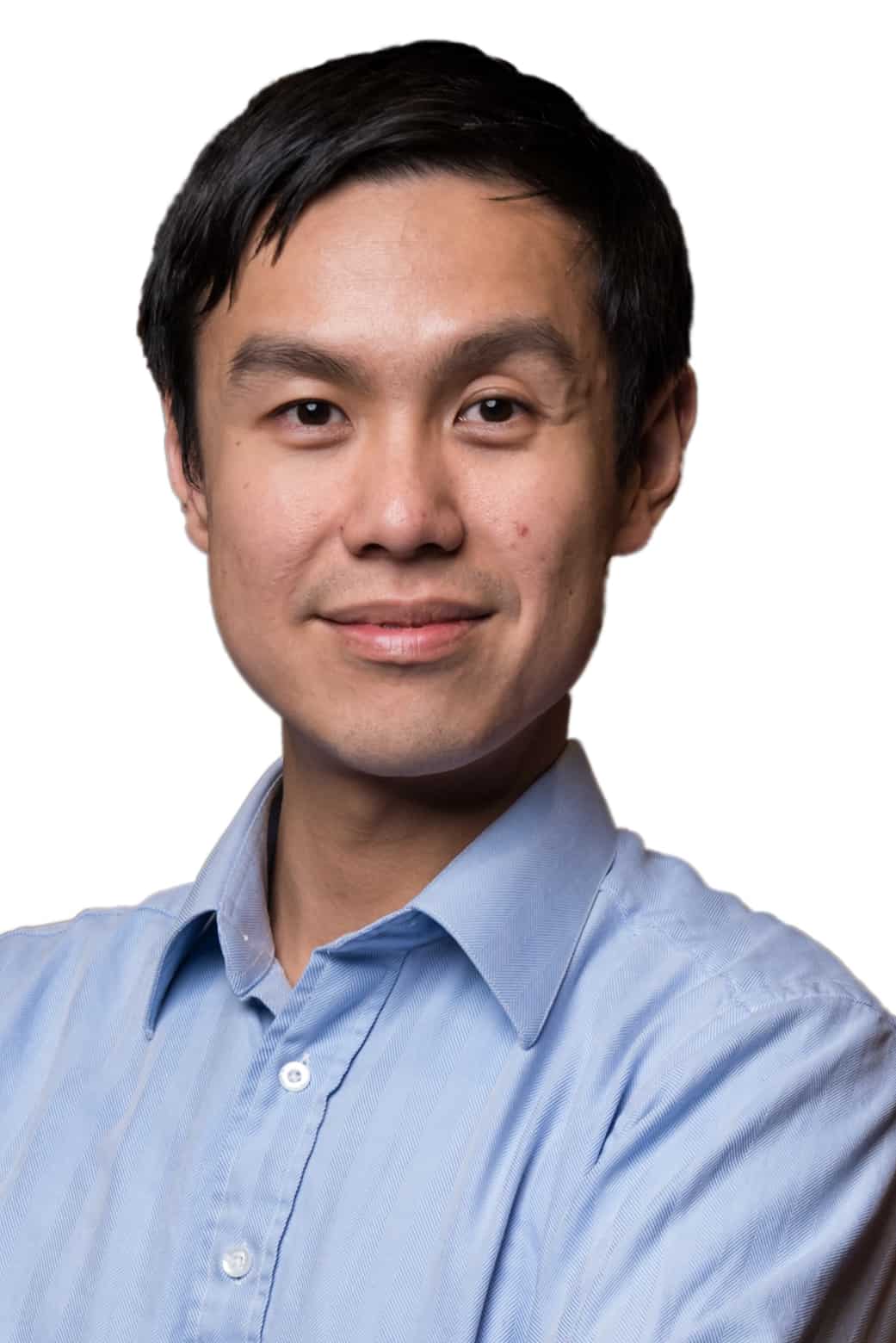 Jeff Mo
Jeff came to faith at a University Fellowship in his undergraduate program and became introduced to Wycliffe through meeting his wife Jayninn, who had once completed an internship with Wycliffe in the Solomon Islands. Jeff is actively involved in his community and his church, through committee work at Foothills Alliance Church and was the co-founder of McGen 1.5 Calgary, a professional networking organization.Jeff has most recently been involved as a volunteer with Wycliffe Canada, serving as a member of Wycliffe Canada's Investment Committee. Jeff and Jayninn, along with their dog Toby, call Calgary home.
Jeff received his Bachelor of Business Administration (Honours) from the Richard Ivey School of Business and also attended the School of Economics and Management, Tsinghua University, in Beijing, China. He is a Chartered Financial Analyst Charterholder and a member of the CFA Society Calgary.
Jeff currently works as Portfolio Manager with Mawer Investment Management Ltd in Calgary. Managing over $2 billion of client assets, Jeff and his team specialize in analyzing Canadian public companies. In addition to the rigorous business analysis this role entails, he has analyzed the corporate governance of many of these companies, often making suggestions to public boards and CEOs. Jeff is often quoted in business publications and his writings on executive compensation have also been published in the Globe & Mail. He was named the 2014 Morningstar Domestic Fund Manager of the year.
Field Member Advisers
Field member advisers provide information and insight to the board on board issues, from a broad field perspective. They address board issues that could have an impact on field work, or the Wycliffe Canada staff on the field.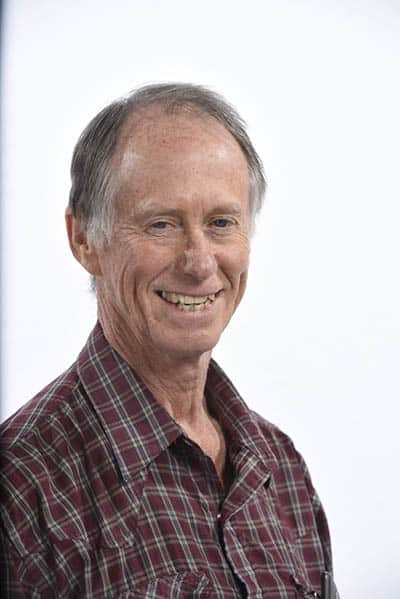 Carl Whitehead
Carl came to Canada from England when he was 13 and felt God's call to become a Bible translator while in high school, so his undergraduate studies at Trent University were in Greek and anthropology. After joining Wycliffe in 1971 and spending a year at Tyndale University, he met Pat Thiessen (from Winnipeg) while they were both training to go to Papua New Guinea (PNG). They married in 1973, went to PNG in 1974, and are still active members of SIL-PNG. Pat is a member of the Evangelical Mennonite Missions Conference, and they are commended by Brethren Assemblies from Peterborough, Ont. They have five adult children and have officially been Alberta residents since 1994.
Their primary assignment in PNG has been among the Menya people and they anticipate completing the New Testament in 2015. Carl became a linguistics consultant in 1981 and subsequently completed his MA and PhD at the University of Manitoba. He has served as a consultant/trainer to missionaries and national workers in linguistics and the translation of key biblical terms. During home assignments, he taught at the North Dakota SIL school (1984 & 88), Eastern Pentecostal Bible College (1989), Prairie Bible College (1994) and Steinbach Bible College (1999). In PNG, he also helped administer the National Translator Course (1990s), chaired the Children's Education Committee (1990-1993), and served on the Executive Committee (2011-2013).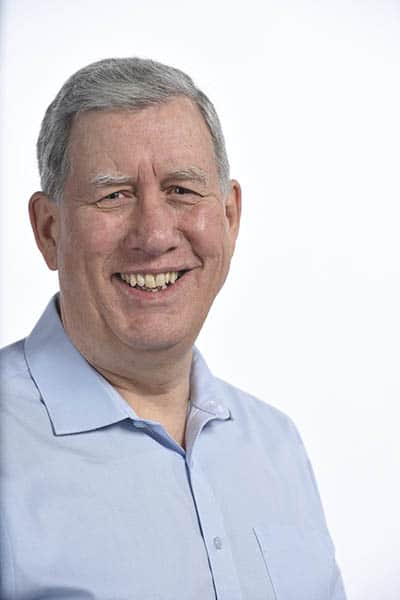 Doug Trick
Doug and his wife, Phyllis, served in Asia for 25 years (1981 to 2006) where his primary responsibilities included sociolinguistic survey, linguistic analysis and documentation, Scripture translation, and lexicography consulting. Since 2006, Doug has been teaching translation courses at the
Canada Institute of Linguistics
(CanIL), where he also directs the Master of Applied Linguistics and Exegesis program. He has been greatly challenged and energized by highly engaged students and staff at CanIL, and is grateful for the opportunity to now serve Wycliffe Canada through involvement on the board.
Doug attended Providence College (1974-77, then called Winnipeg Bible College), and took his linguistics and translation training through the Summer Institute of Linguistics program in Dallas, Tex, and later through Gordon-Conwell Theological Seminary. He and Phyllis have three adult children and one granddaughter. He enjoys reading, canoeing, hiking, and spending time with family and good friends.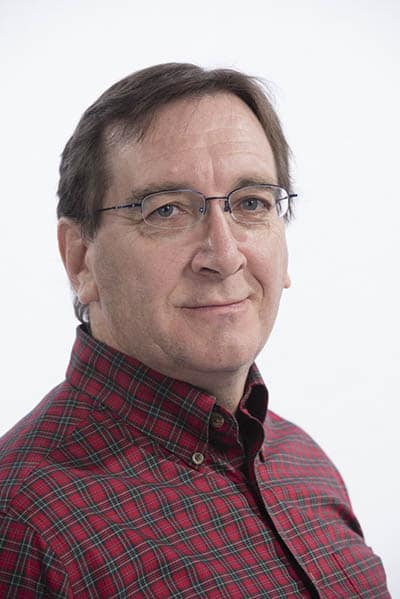 Dan Grove
Dan and his wife Melody worked in ministry in Canada for a number of years, including six years in a Baptist pastorate. They joined Wycliffe in 1996 and began serving in Cameroon, Africa, in January 2000. In 2002, the Groves were asked to begin the Ndop Cluster project there, consisting of 10 languages.
Shortly after, Dan became co-ordinator of the project, as other missionary team members joined the work. He helped train and mentor translation teams in the seven languages currently in the process of translation. He continues to co-ordinate and supervise the work in the cluster, with much of his time now involved in co-ordinating, budgeting and planning. Dan continues to mentor a cluster mobilizer and is involved in Scripture engagement projects (Luke film and Scripture audio recordings), along with regular meetings with the different translation teams and inter-church committees.
Melody's focus in the project is mother-tongue literacy, making literacy materials and helping local teachers acquire instructional skills to serve their own people. They have seen encouraging results in teachers and students as they acquire the ability to read and write in their languages.
The Groves have three children: two young adults and one finishing high school.