Wycliffe Canada leaders share a common passion to glorify God through the ministry of Bible translation. They have confidence in the sovereignty of God, a profound respect for others demonstrated through service to all, a life of integrity, and strong commitment to the vision of Bible translation.
Our senior leadership team, under the direction of the president, apply biblical principles and values in their decision-making and problem solving, as they work together.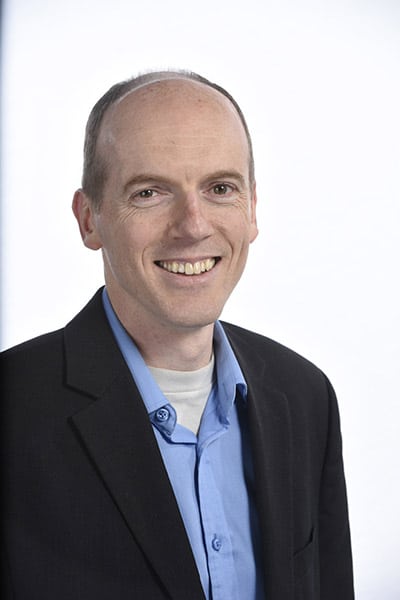 Roy Eyre
President
Roy was born in Toronto and raised in Atlanta, Georgia. He met his wife Becky in university, and they began to pursue missions together while Roy was studying graphic design. The Eyres joined Wycliffe in 1997 and headed to Calgary a year later. Their family eventually grew to include three children.
After four years with Wycliffe Canada, they moved to Orlando, Fla., to serve in Wycliffe USA's communications department. There, Roy's growing passion for leadership led to stints managing teams of mobilizers and then developing leaders for Wycliffe USA.
The Eyres returned to Calgary in September 2011. As president of Wycliffe Canada, Roy believes God has specifically given this generation a challenge: to help make God's Word accessible to every language group on the planet. He looks forward to seeing the Canadian Church rise to the challenge and take its place in serving indigenous communities that don't have access to God's Word.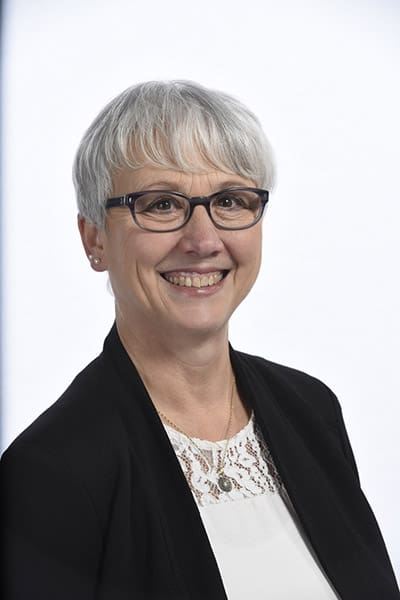 Jackie Buhler
Senior Vice-president of Operations
Jackie joined Wycliffe in 1994 and together with her husband, Don, went to Kenya in 1995. Her initial assignment as a medical liaison for staff living in Zaire soon expanded to include work in personnel, which was a good fit for her skills and interests. Her passion for seeing people thriving in a cross-cultural environment led to her involvement with Mobile Member Care Team (mmct.org). Seeing God at work in the lives of those around her as they studied the Bible together deepened her awareness of the value of Scripture for life transformation.
In June 2010, Jackie and Don moved to Calgary, and she was appointed Senior VP Operations in 2016, supporting the president and leadership team. This team mobilizes prayer, people and funds seeking to endBible poverty by facilitating the translation of God's Word among minority language communities worldwide. Previously, she was VP of the People Department for six years, and served on the Board of MMCT from 2012 until 2017.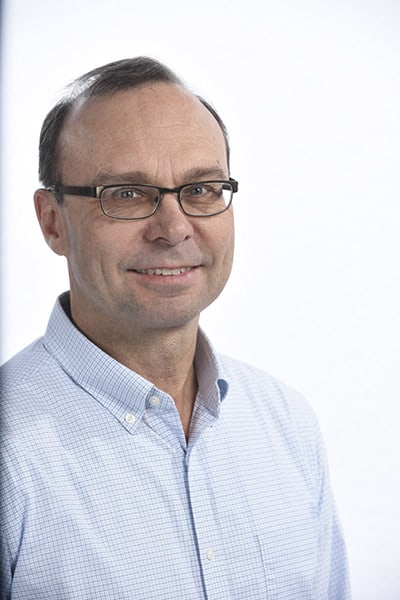 John Feniak
Vice-president of Administration 
John Feniak and his wife Juanita joined Wycliffe in 2004 and moved to Thailand, where they served until 2014 supporting the work of Bible translation, literacy, Scripture engagement, and training for many minority language groups in Southeast Asia. John served as regional associate director for Thailand, in administration at Payap University, and on the Wycliffe Thailand board. Juanita served in the library of the local mission school while raising their four children and leading Bible studies for Thai women.
John and Juanita returned to Calgary and in 2015, John joined the Wycliffe Canada leadership team as VP of Administration overseeing finance, facilities, and information technology departments. In 2016, he also added the field partners and projects portfolio. Juanita volunteers part time with the finance department at the Calgary office.
John and Juanita have a love for God's Word and are committed to seeing the Scriptures accessible to every language group. They have been married since 1987 and have four adult children: Megan, Jared, Daniel, and Joel.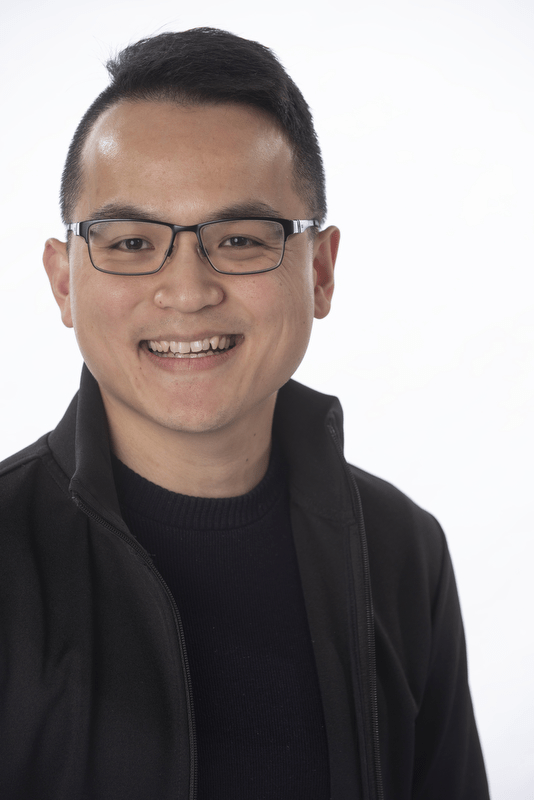 John Chiu
Vice-president of People
John first joined Wycliffe Canada in 2011. Since then, he has served in a variety of roles, including advancement researcher/writer, human resources analyst, and human resources generalist. John's current role as vice-president of human resources allows him to prioritize staff care and well-being across the organization.
With an eclectic background that includes critical theory, private investigation, human resources, and seminary training, John enjoys sharing his unique perspectives and skill sets with the rest of the leadership team.
John would like to see Wycliffe Canada's staff continue to thrive and become an increasingly healthy, transparent, and compassionate community dedicated to the work of Bible translation.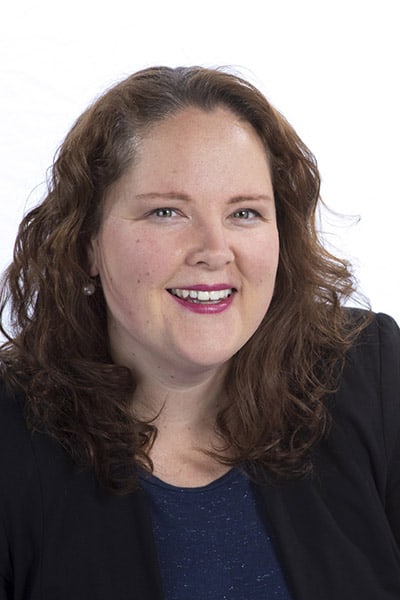 Susanna Muntz
Vice-president of Engagement
Susanna grew up in a loving home where "the values of God and the Kingdom were talked about, modelled and called out in me."
While still in high school , Susanna participated in a summer mission trip with Child Evangelism Fellowship. Following a year of teaching in Korea, she spent two years on the staff of a travelling discipleship school. That experience exposed her to poverty in Canada and in Guatemala, and birthed strong convictions about the role of the Church in standing with people, against injustice and for shalom.
For the next five years, Susanna worked on the staff of Waterloo Mennonite Brethren Church.
"I grew in my ability to cast vision and develop teams, and came to love the Scriptures. I saw faithful study of the Scripture in community transform not only young adults, but also the leadership of the church. "
Susanna is passionate about mobilizing the Canadian Church for God's global mission. With her background in church ministry and nine years as a field director with Inter-Varsity Christian Fellowship, Susanna brings strengths in strategic leadership, team building and spiritual formation. She empowers people to be connected, creative and effective. Having been a Wycliffe Canada board member for the past six years, Susanna is excited to continue serving alongside the members and staff of Wycliffe so that translated Scriptures can lead to transformed lives.
Susanna lives in Toronto, sharing a home with a married couple and a wild garden. Her second home is a red kayak on a sunny lake.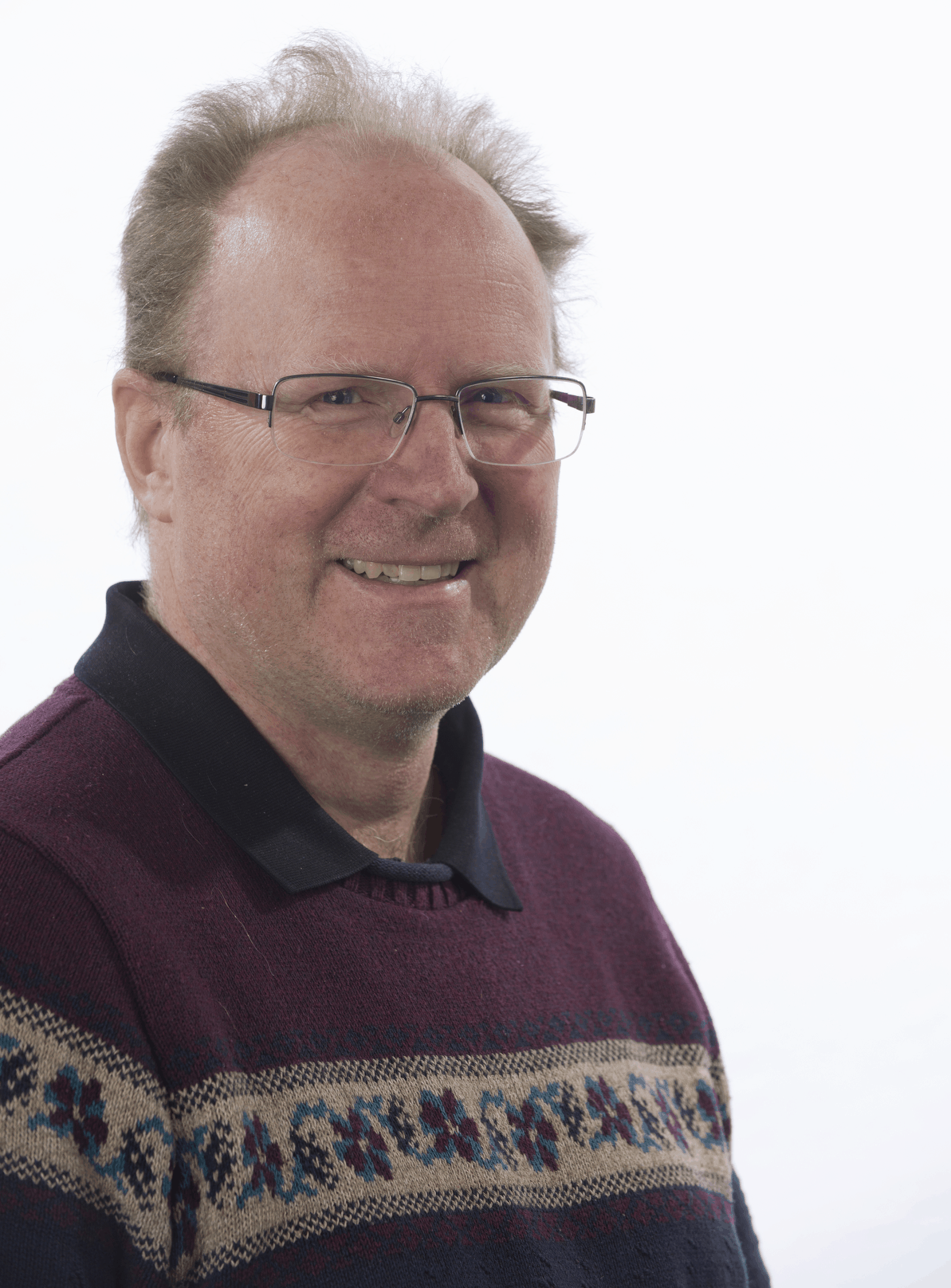 Beat Kunz
Vice-president of Field Partners and Projects
Beat (a native of Switzerland whose first name is derived from the Latin word for "blessed") met his wife Robyn in 1997 when they both served with Wycliffe in Cameroon, Africa. In 1999, they studied at the Canada Institute of Linguistics (CanIL) in Langley, B.C. before returning to Africa . Beat later earned a master's degree from CanIL in applied linguistics and biblical exegesis.
Beat and Robyn served in the Central African Republic, the Democratic Republic of the Congo and Chad. Prior to returning to Canada in 2016, Beat's work in francophone Africa included coaching national partners who were responsible for managing language programs and providing leadership in language development (i.e. establishing a written alphabet, promoting literacy, etc).
Robyn loves teaching. Besides home schooling their three children in multiple settings, she also trained local teachers in Chad in the use of Chadian Arabic as a language of instruction.
The Kunz family is currently living in Calgary to help their three teenage children, Tabea, Simeon and Nadja, finish high school and prepare for adulthood. Beat joined the Wycliffe Canada leadership team in February 2018. Robyn serves part time at Wycliffe's Calgary office, helping Wycliffe members establish strong partnerships for prayer and financial support. They hope to return to Africa as soon as their nest is empty.