Want to give an especially meaningful gift?
At Wycliffe we recognize that without education, understanding Scripture—even in your own language—can be very challenging. And all of us need some help applying the truth of the Word to the sensitive areas of our own lives. For this reason we also offer literacy education and Bible-based trauma healing.
Whatever you choose, every gift makes a difference.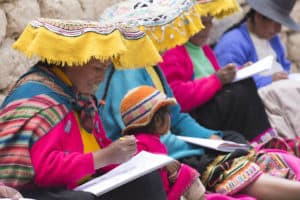 Your gifts to this fund are directed towards purposeful projects within Canada that have lasting impact on the broader work of Bible translation across the globe.