Support the Work of a Wycliffe Missionary
Emergency Fund
When you give to the Emergency Fund, you are supporting Bible translation workers in their times of greatest need. Through your gift, a Wycliffe member will experience support, regain health, and receive encouragement.
Retirement Fund
Increase your impact: your gift to this fund provides a matching amount of up to 50 per cent for active staff members who contribute $100 monthly to our retirement group plan.
Sean and Lezlie Allison have been members of Wycliffe since 1995, and since 1998 have been involved in a translation project in West Africa. In addition to their translation work, they teach at Wycliffe Canada's translation training partner in Canada, the Canada Institute of Linguistics (CanIL), preparing future Bible translators and trainers of translators.
---
Brian and Lois joined Wycliffe in 1995 and 1999 respectively. They were married in 2012 after serving in the same location in Cameroon for many years. Brian is from California and has filled roles in computer support, typesetting Scripture, network management and now project reporting and surveys. Lois was born in Edmonton and grew up […]
---
Stan is originally from British Columbia and Sandy grew up in Ottawa, Ont. They have two daughters who are married and live in the Vancouver area. Stan and Sandy met in Saskatchewan and were married in 1986. Before beginning their overseas work, they lived in the First Nations community of Alert Bay on northern Vancouver […]
---
Jono was born in Ontario but spent most of his growing up years as a Wycliffe missionary kid in Papua New Guinea. Janice grew up in Southern Ontario. They joined Wycliffe in 2006 while Jono was studying linguistics at the Canada Institute of Linguistics (Wycliffe Canada's training partner). They now have four children and are […]
---
Dana and her husband are originally from Jamaica. They became members of Wycliffe Caribbean in 2009 and 2008, respectively. Orane served as the director of Wycliffe Youth Network (WYNET) for Wycliffe Caribbean, engaging secondary and tertiary students across the region through cross-cultural camps, Bible camps, short-term overseas mission trips and drama productions. When Dana joined […]
---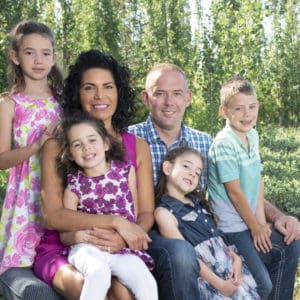 Daniel was born and raised in Calgary. A web developer by trade, he draws from skills acquired in industry and through academic and industrial research. Daniel thrives on efficiently solving challenging problems. He's earned an M.Sc. degree in Computer Science, and also completed an M.Div. at Ambrose Seminary. When Daniel learned about Wycliffe's goal to […]
---
Naaman, Lorae and their two daughters are working with a minority language in the Solomon Islands, called Tairaha. They long for all people to access God's Word in the language they understand best. Naaman's B.A.'s in linguistics and anthropology gave him the foundation he needed to begin the work of analyzing and documenting Tairaha. Partnering […]
---
Cindy was born and raised in Langley, B.C. She joined Wycliffe Canada in 2012 as a graphic designer and then moved into a role in partnership development to support Wycliffe members in raising funds for their work. Based in Calgary, Cindy is now working remotely with a team in Dallas, Texas as a graphic designer […]
---
"From Him (Christ), the whole body, joined and held together by every supporting ligament, grows and builds itself up in love as each part does its work"  (Eph 4:16). This verse describes Don and Jackie's motivation: being present to address challenges, encourage, and do whatever it takes so that others can function effectively, allows Wycliffe […]
---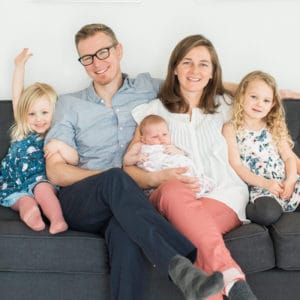 Rob and Kara live in Ethiopia, where they have been working with a mother-tongue New Testament translation project. They have three girls, Madelyn, Charlotte, and Tessa. Rob is now the programs director for the Bible translation, translation advising and consulting, Scripture engagement and digital media work conducted by SIL, one of Wycliffe's key field partners, in […]
---