Share the vision with tomorrow's leaders
Wycliffe Canada is pleased to provide a range of educational—and fun—resources especially for kids. While some of these materials help promote interest and awareness about missions in general, most have a focus on the ministries of Bible translation.
Whether you're a children's pastor, Sunday school teacher or parent, you will love the wide variety of free resources we offer to help kids learn about the importance of missions, prayer and Bible translation.
Bright Ideas
Fun, interactive lesson plans that include simulations, stories, ethnic meal ideas, games, crafts and linguistic problem-solving. Easy-to-follow instructions, masters for overheads and handouts, and questions for discussion. Lesson plans for preschoolers, elementary students and teens.

Global Fun Facts
Activity sheets focusing on different geographical regions of the world. Kids can colour maps, learn interesting facts and recipes, do crafts, solve puzzles, enjoy pictures and more. Suitable for kids age 5 to 11.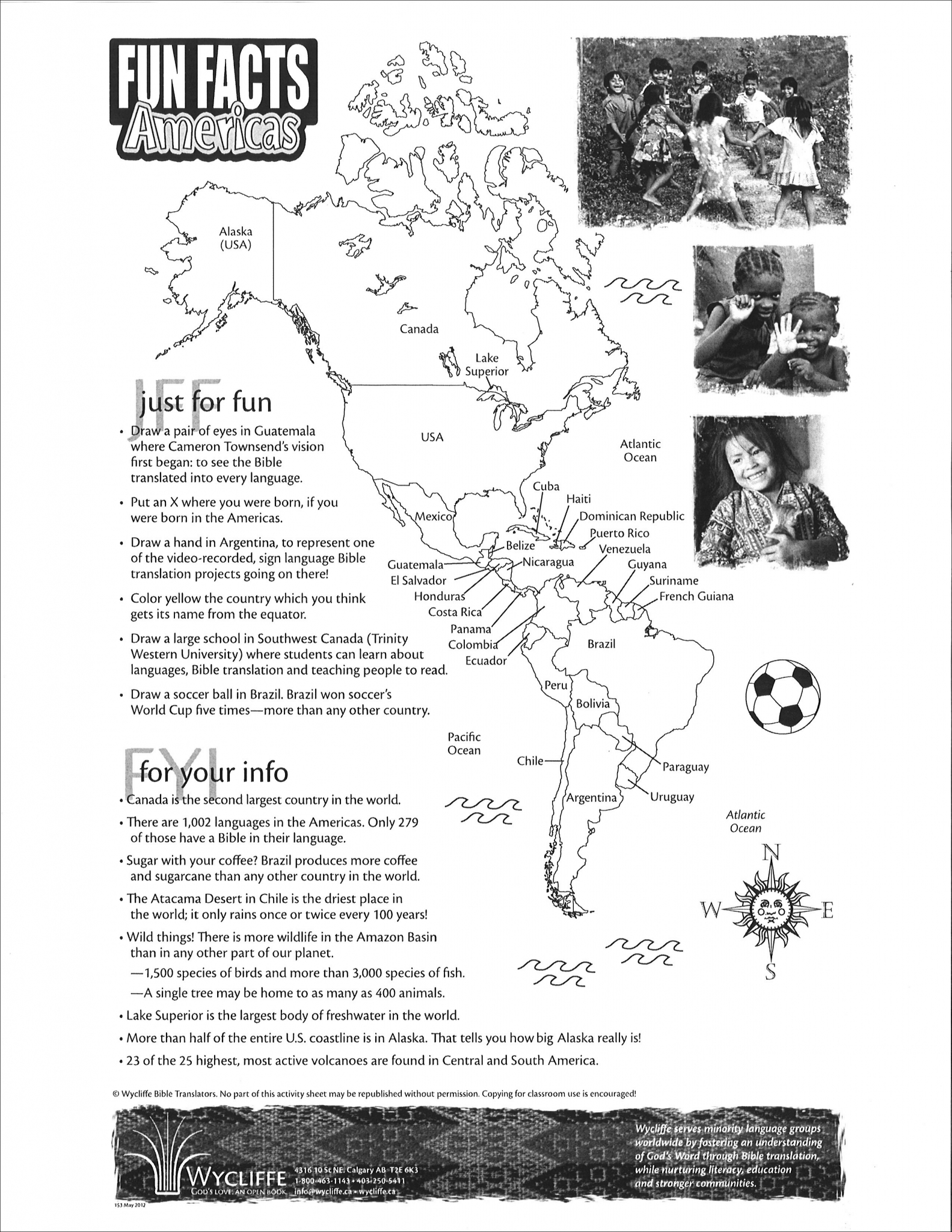 Download packaged resources in .zip format:
English
Ready, Set, Pray
Can children help linguists around the world translate the Bible? YES! Kids learn that THEY can impact eternity by praying for people who don't have a Bible. Eight self-contained lessons for elementary students. Several lessons include crafts. Also available: Children's Prayer Journal (English and Spanish) and Student Prayer Journal.
Steps to Translation
This 12-week elementary curriculum teaches students why everyone needs a Bible, how translators do their work, why many language groups still wait for a Bible and how children can help speed the pace of Bible translation! Includes interactive stories, games, puzzles and a colourful take-home page in each 20-40 minute modular lesson.