---
The vision of this project is to see Bible-based, transformative healing take place in the Democratic Republic of the Congo (DRC) among those who have been traumatized by horrendous tragedy.
In northeastern DRC, rampant violence has been the norm ever since the nation's civil war began more than 20 years ago. Sexual assault, illness and death are a common part of life.
As a result, many people are depressed, angry and violent. They are filled with vengeful desires and have nightmares because of their torment.
To meet the pressing need, churches in the region are partnering with Wycliffe Canada (and other organizations) to train and equip church leaders with the biblical understanding and mental health resources they need to help thousands of trauma victims.
So far, wounded people in nine Congolese language groups are receiving trauma healing care.
Through your generosity and prayer, you can help up to 2,000 more Congolese find healing!
YOUR PARTNERSHIP IS KEY
---
You can help make an impact for eternity for the people of the Democratic Republic of the Congo. Your financial gifts will enable DRC Trauma Healing to:
Reintegrate survivors of sexual assault and people living with HIV-AIDS back into society
Train pastors how to walk alongside trauma survivors, through intense two-week-long workshops
Guide survivors of violence, severe poverty and bereavement towards healing by pairing them with trained companions
Continue to provide the book, Healing the Wounds of Trauma, in 10 languages
PRAYER POINTS
Praise God that nearly 5,000 people have been trained to provide emotional and spiritual care for traumatized friends, neighbours and family members. Pray that every person trained would go out sharing the Good News and healing the traumatized.
OUR COMMITMENT
---
Visit the project regularly to monitor progress, address challenges and help ensure good stewardship of resources
Send you regular updates to keep you informed of DRC Trauma Healing's progress, financial need and prayer requests
Send you an annual tax receipt for your donations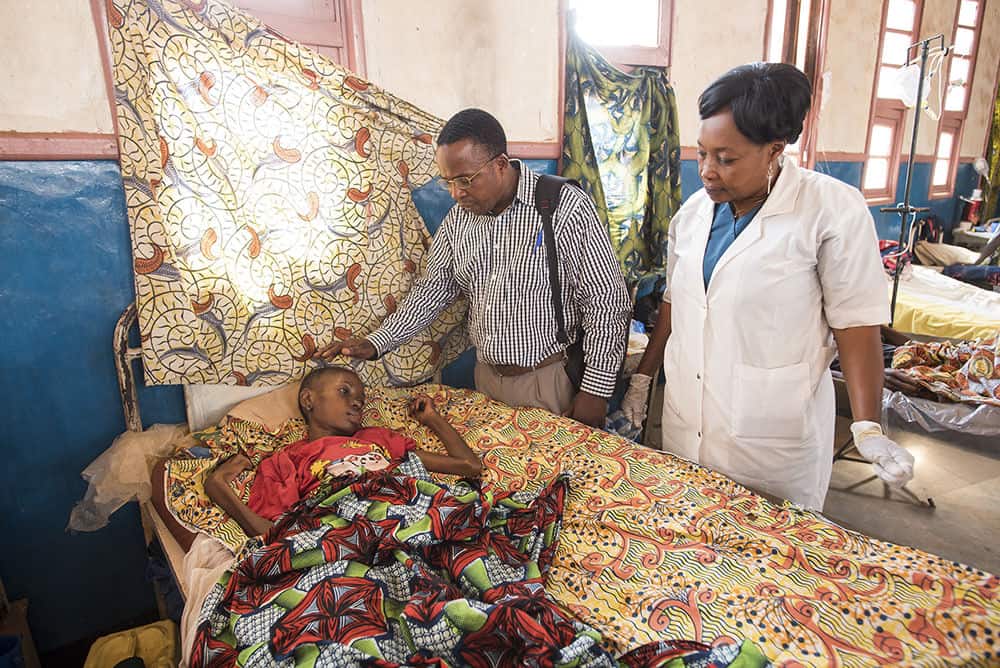 Remaining Need:
$ to go
for 2020-2021
Final year of the current funding cycle.
Your gift will help:
Engagement with Scripture
Capacity Building