(Click images to enlarge)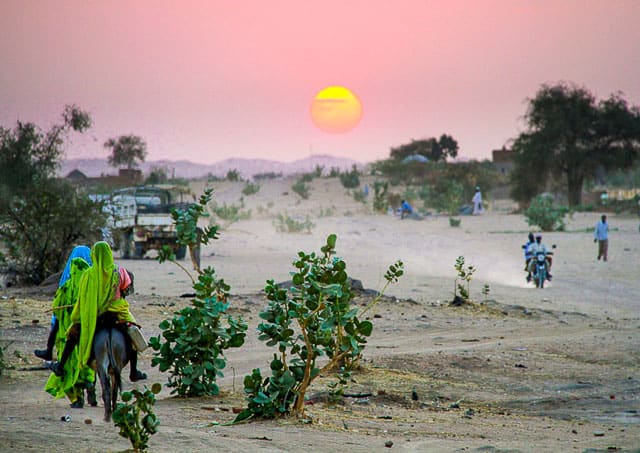 The African nation of Chad is home to more than 130 distinct language groups among its 15 million people.
Quechua women bow their heads as they pray during a women's literacy workshop in Urinccoscco, Peru. Many of these women eagerly walked long distances, along winding roads and up steep inclines to attend this workshop, led by ATEK's literacy co-ordinator, Luisa Cahuana.
Learn more: http://wordalive.wycliffe.ca/stories/out-of-the-rubble
Bible translation is not a straightforward, technical process. Sometimes, for example, there is simply no equivalent in the receiving language for the word in the original biblical text.
Illustrator Anita Ho has artistically illustrated words from minority languages that have no equivalent in English; those that simply can't be literally translated into English. For each painting, we've included a word, its meaning, which language it's from and where it is spoken. May these examples prompt you to pray for Bible translators who face being "at a loss for words" or who hit other challenging obstacles as they translate the Word of God. (Click on images to see definitions)