(Click images to enlarge)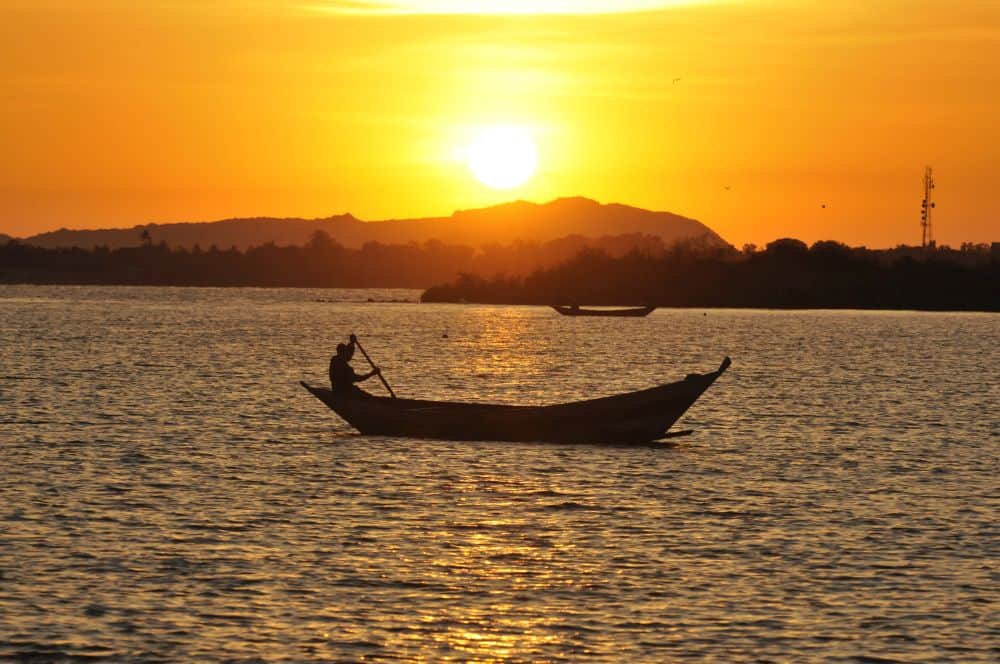 Lake Victoria, Tanzania. As the sun rises, a fisherman begins his daily work near the city of Musoma.
The Bible isn't just a book; it's God's Word. He wants to use His Word to transform people. To make Himself known to them through the ultimate person of Jesus Christ, His Son.
Bringing transformation to every language group is a wonderful goal, and Bible translation is often the first crucial step. The artwork and text in the images below, reproduced from the Winter 2006 issue of Word Alive magazine, capture the impact of the translated Scriptures on three language groups. May these words and images be a reminder of the power of God's Word in your own life.
(Click images to enlarge)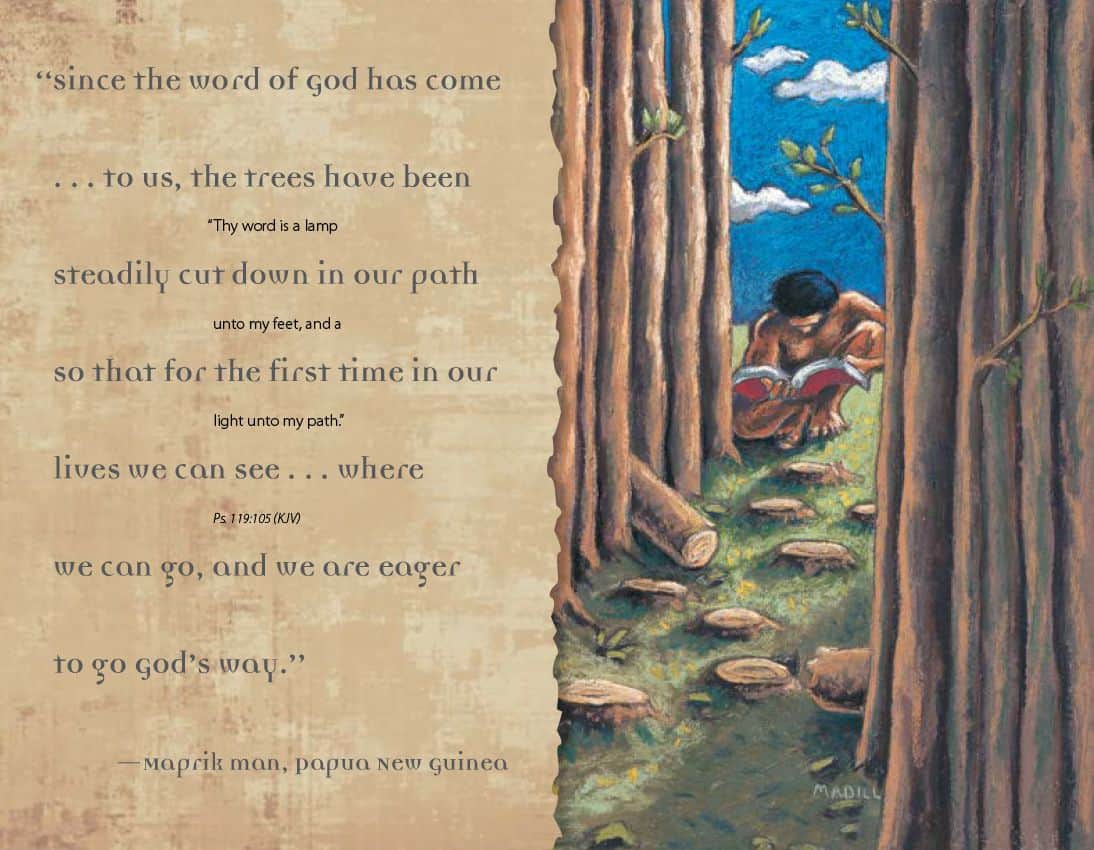 Artist: Doug Madill – Madillustration Design. The relationship between a dense dark forest and being blind to God's Word struck a chord in me. The path, now cleared, has led the reader to the light that allows him to experience the Word in a way he may never have, had it not been made clear—"seeing" it perhaps for the very first time. As well, the light, now exposed, is able to light the once dark forest.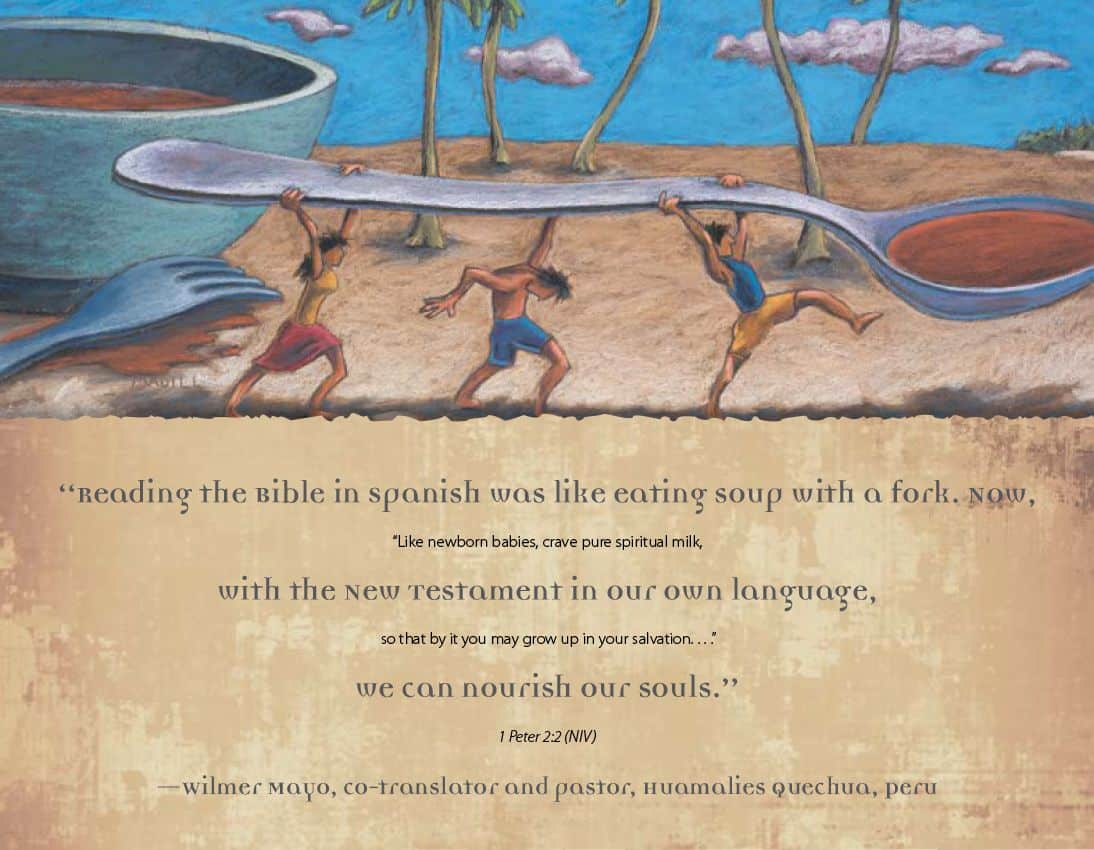 Artist: Doug Madill – Madillustration Design. Eating soup with a fork? Not a good combination. God's Word is like food for our spirit. With this "food" now readily available to this language group in Peru, they are off to celebrate, and even share, this life-changing gift they now possess.