Wycliffe Canada leaders share a common passion to glorify God through the ministry of Bible translation. They have confidence in the sovereignty of God, a profound respect for others demonstrated through service to all, a life of integrity, and strong commitment to the vision of Bible translation.
Our senior leadership team, under the direction of the president, apply biblical principles and values in their decision-making and problem solving, as they work together.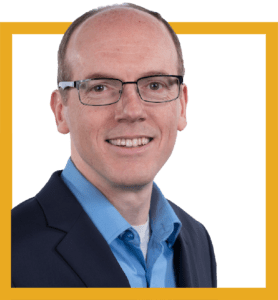 Roy Eyre
President
Roy was born in Toronto and raised in Atlanta, Georgia. He met his wife Becky in university, and they began to pursue missions together while Roy was studying graphic design. The Eyres joined Wycliffe in 1997 and headed to Calgary a year later. Their family eventually grew to include three children.
After four years with Wycliffe Canada, they moved to Orlando, Fla., to serve in Wycliffe USA's communications department. There, Roy's growing passion for leadership led to stints managing teams of mobilizers and then developing leaders for Wycliffe USA.
The Eyres returned to Calgary in September 2011. As president of Wycliffe Canada, Roy believes God has specifically given this generation a challenge: to help make God's Word accessible to every language group on the planet. He looks forward to seeing the Canadian Church rise to the challenge and take its place in serving indigenous communities that don't have access to God's Word.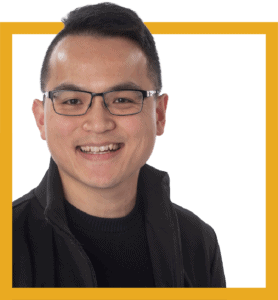 John Chiu
Senior Vice President, Operations
John first joined Wycliffe Canada in 2011. He has since served in a variety of roles, including human resources analyst, human resources generalist, and vice president of people. John's current role as senior vice-president of operations allows him to align Wycliffe Canada's internal functions for the benefit of the organization, its field partners and their people.
With an eclectic background that includes critical theory, private investigation, coaching, human resources, and seminary training, John enjoys sharing his unique perspectives and exercising his skill sets with Wycliffe Canada staff and organizational partners.
John would like to see Wycliffe Canada staff thrive in their respective callings by collaboratively addressing the adaptive challenges facing the Bible translation movement.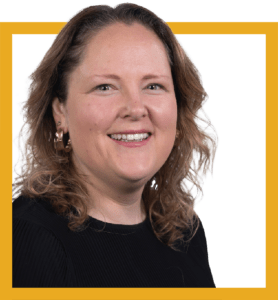 Susanna Muntz
Senior Vice President, Church Partnerships
Susanna is passionate about mobilizing the church in Canada for God's mission in the world. She has a B.A./B.Ed. in Child and Youth Studies as well as a certificate in executive leadership from Tyndale. Having worked in a local church as well as with a youth discipleship ministry, Susanna brings strengths in strategic leadership, team building and organizational development.
One of her favourite ways to lead is to wrestle through the tough questions in community:
How is God reshaping the church (locally and globally) for His mission in this season?
How does participation in global mission influence local discipleship?
What does it take to collaborate fruitfully?
How do we discern God's leading together?
God's plan to redeem and reconcile all people and creation remains the same. But the landscape of mission and the church itself is undergoing a great deal of change. Susanna, and the team in the Church Partnerships department, are eager to walk with individuals and church communities to discover how God is calling them to participate in seeing people of every nation have access to the life transforming power of God's Word, in a language they best understand.
Susanna lives in Toronto but her second home is a red kayak on the lakes and rivers of Ontario.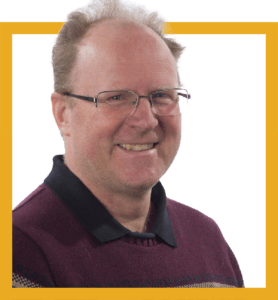 Beat Kunz
Vice President, Field Partnerships
Beat (a native of Switzerland whose first name is derived from the Latin word for "blessed") met his wife Robyn in 1997 when they both served with Wycliffe in Cameroon, Africa. In 1999, they studied at the Canada Institute of Linguistics (CanIL) in Langley, B.C. before returning to Africa . Beat later earned a master's degree from CanIL in applied linguistics and biblical exegesis.
Beat and Robyn served in the Central African Republic, the Democratic Republic of the Congo and Chad. Prior to returning to Canada in 2016, Beat's work in francophone Africa included coaching national partners who were responsible for managing language programs and providing leadership in language development (i.e. establishing a written alphabet, promoting literacy, etc).
Robyn loves teaching. Besides home schooling their three children in multiple settings, she also trained local teachers in Chad in the use of Chadian Arabic as a language of instruction.
The Kunz family is currently living in Calgary to help their three teenage children, Tabea, Simeon and Nadja, finish high school and prepare for adulthood. Beat joined the Wycliffe Canada leadership team in February 2018. Robyn serves part time at Wycliffe's Calgary office, helping Wycliffe members establish strong partnerships for prayer and financial support. They hope to return to Africa as soon as their nest is empty.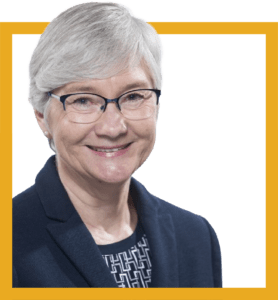 Chrissy Engeler
Vice President, Finance
Chrissy grew up in New Zealand. In 1987 she went with Wycliffe to Cameroon, Africa, and served in the finance office. While there, she met Martin, a Swiss, who was working as an audio-visual specialist. They married in Cameroon in 1989 and their two children, Stephanie and Tony, were born there.
In 1997, they moved to Canada to serve in the Wycliffe Canada office where Martin worked in the video section of the communications department. He is currently seconded to OneBook, where he serves as director for programs. Chrissy has worked in various roles in Wycliffe Canada's finance department, including the CFO for seven years. She is happy to again be serving in that role since June 2020, while juggling her time with grandchildren.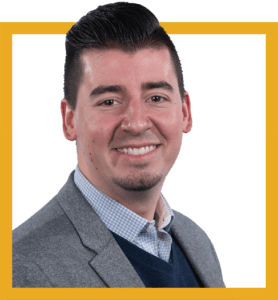 Daniel Genest
Vice President, Development
Daniel was born in Montreal, Que. He is a mother tongue French speaker, but growing up in the West Island provided an opportunity to become bilingual.
Through a series of short term missions trips, Daniel felt God leading him to a career in ministry. From 2007-2009, he attended the Word of Life Bible Institute in Hungary. And throughout his travels, Daniel studied and learned four more languages. He discovered that God had gifted him with an ability to learn languages quickly and well.
In 2012, he completed his B.A. degree in linguistics from Concordia University, followed by a master's degree in 2014 in applied linguistics and exegesis from the Canada Institute of Linguistics. God was clearly leading Daniel towards Bible translation ministries.
Daniel has worked in Wycliffe Canada's development department since 2015, first as a representative in British Columbia. After taking on a few other roles, he eventually joined the leadership team in 2019. He has a passion to walk alongside individuals on their journey as stewards of the resources God has entrusted them with. He longs to see translation begun, in the last language without God's Word, in his lifetime!
Together with his wife Renata, daughter Amalia, and with the pending arrival of a second child in September 2020, Daniel and his family recently moved to Calgary in order to better serve Wycliffe Canada and its donors.
When he's not travelling, you're likely to find Daniel playing drums and drinking locally roasted coffee–but not at the same time.
Francis Tang
Vice President, Virtual Environments
Francis was born and raised in Hong Kong. In 1983, he came to Toronto for school and finished his Business Computing and Administrative Studies degree in Winnipeg. In 1990 he moved to Calgary, where he married his fiancée Fanny the same year. For more than 30 years, Francis has worked in the information technology industry in the areas of software development and project management.
In 2015, Francis joined Wycliffe Canada as a volunteer to help out in the Virtual Environments department. After several months of volunteering, he sensed God's guidance to begin working full time as the Application Lead. Francis now leads the Virtual Environments team and serves on Wycliffe Canada's leadership team.
Francis is thankful to be part of God's ministry through the global Bible translation movement. Although he finds it challenging to keep pace with the ever-changing information technology world, Francis sees it as a journey to listen, learn, serve, support, and grow together with his fellow team members.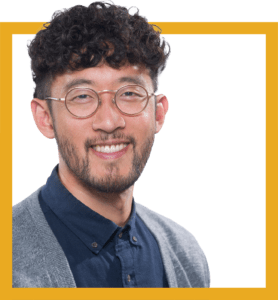 Ben Hsu
Vice President, Marketing + Communications
Ben's lifelong love of storytelling led to degrees in journalism and English at Indiana University. After five years in campus ministry with Inter-Varsity Christian Fellowship helping students place their story within God's greater story, he saw how changing the way we live locally impacts how others live globally.
In 2013, Ben joined United Way of Calgary and Area as their external communications adviser. His work on creating strategic communications plans for their Indigenous youth and education strategy, social impact lab, and poverty reduction initiatives helped donors see themselves as key partners in solving the city's most complex social issues.
He left United Way in 2015 to start a local social enterprise to provide meaningful employment for people facing difficult circumstances, believing that no one's story should be defined by their biggest mistake. His journey into social innovation also led him to a role with the Christian & Missionary Alliance, to help emerging churches and ministries discover a more collaborative and sustainable way to launch.
In 2019, Ben's continued desire to see local engagement create global impact led him to Wycliffe Canada to serve as director of marketing and communications. He leads a team of creatives who help people and churches in Canada place their story within the global Bible translation movement. In 2020, Ben joined the leadership team as Vice President, Marketing and Communications.
Those selected to serve on the board must demonstrate Christian character, enthusiastically support the work of Bible translation, and be committed to full participation in board work. Using their ability to think strategically and futuristically, with a consistent emphasis on discerning God's will, the board sets the direction for Wycliffe Canada. The president of Wycliffe Canada, Roy Eyre, and the leadership team under his direction is responsible for achieving the desired results set by the board.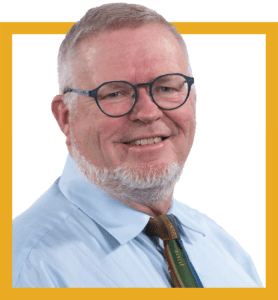 Eric Phinney
Chair
Eric has served as a board director since 2012 and currently serves as the chair. He is married to Val and has five children and five grandchildren.
The Phinneys live in Grandbay-Westfield, N.B. just outside of Saint John. Eric recently retired as Rector of St. James the Less Church Church after 21 years. He is the chaplain to seafarers in the port of Saint John, and a consultant with the Governance Coach.
Eric also chairs a small medical mission and is on the board of a local zoo. He enjoys building small boats and sailing larger ones in the Saint John River system and along the coast of Maine and New Brunswick. He has recently completed an extended cruise down the eastern coast to the Bahamas and back.
Eric's emphasis in ministry has always been on understanding and proclaiming clearly the Word of God, as well as seeing that people are engaged in worship that is life-transforming. Hands-on practical ministry is also something that Eric loves to do, whether that is fixing a water pump on a car, removing ticks from a parishioner's dog, or building and maintaining a website for a small mission organization.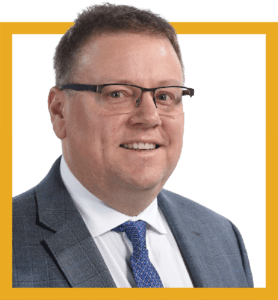 Darcy McAlister
Darcy McAlister serves as a Field Director in Asia for the PAOC's South East Asia District. He also works with his wife, Leanne, as part of the leadership team for ZOE Networks, which works to empower women globally. They divide their time between Abbotsford and Asia and have become excellent packers! Darcy has his MA in Leadership, and he and Leanne enjoy investing in global leaders, their marriages, and their families. Darcy is really enjoying serving on Wycliffe's board. As a child, he had a curiosity about and a passion for Bible translation as his uncle and aunt translated the Bible into the Chien language in Liberia. The McAlisters attend Living Waters Church in Fort Langley and have 3 married children.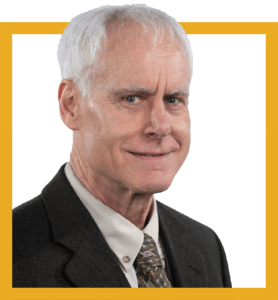 Cal Belsher

Cal joined the Wycliffe Canada board in 2017 and currently serves as chair of the audit committee. Cal is a chartered professional accountant. For the past 25 years, he has worked in industry with various organizations in both the private and public sectors, as a financial manager and financial controller.
Over the years Cal has also served on a number of church boards. In the last five years he has done a number of short-term mission trips, and recently had the opportunity to attend a New Testament dedication in Papua New Guinea on behalf of Wycliffe Canada. Cal is also active in his local church, working in the area of men's ministry.
He has two adult children and lives in Calgary.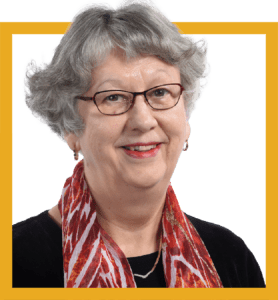 Antoinette van Kuik

Antoinette's life experience has been characterized by diversity. The daughter of Dutch Reformed parents who immigrated from Holland just before she was born, Antoinette grew up in a Mennonite church and town in Saskatchewan. She met her husband, Dr. Henry Fast, while attending a Christian & Missionary Alliance church and they have been members of the inter-denominational Church of The Way in Winnipeg since 1983. She pursued post-secondary education in piano, sociology, music history, and educational administration. She has lived in Saskatchewan, Manitoba, and Ontario and traveled in every Canadian province.
After retiring from a fulfilling career as vice-president for college academics at Providence University College, Antoinette now fills her time with volunteer work. In addition to serving at Wycliffe Canada, she is presently Chair of the A Rocha Canada Board of Directors. She serves as the volunteer engagement services team lead for the Diabetes Canada in Manitoba.
After a career in the Christian higher education sector, Antoinette is happy to bring her experience to the Wycliffe board. Retirement allows her greater time to cultivate creativity through photography, stained glass and detailed stitching projects. She also enjoys time for visiting with friends and getting to know her grandchildren. In addition, Antoinette and her husband Henry enjoy traveling throughout Canada. They have a "bucket list" goal of visiting as many of Canada's national parks as possible—having supported these parks through their taxes for some time now. She and her husband live in Manitoba.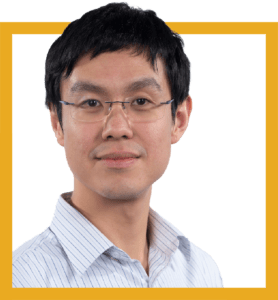 Jeff Mo

Jeff came to faith at a University Fellowship in his undergraduate program and became introduced to Wycliffe through meeting his wife Jayninn, who had once completed an internship with Wycliffe in the Solomon Islands. Jeff is actively involved in his community and through committee work at Foothills Alliance Church. He was the co-founder of McGen 1.5 Calgary, a professional networking organization. Jeff has most recently been involved as a volunteer with Wycliffe Canada, serving as a member of Wycliffe Canada's Investment Committee.
Jeff and Jayninn, along with their dog Toby, call Calgary home. Jeff received his Bachelor of Business Administration (Honours) from the Richard Ivey School of Business and also attended the School of Economics and Management, Tsinghua University, in Beijing, China. He is a Chartered Financial Analyst Charterholder and a member of the CFA Society Calgary.
Jeff currently works as Portfolio Manager with Mawer Investment Management Ltd in Calgary. Managing over $2 billion of client assets, Jeff and his team specialize in analyzing Canadian public companies. In addition to the rigorous business analysis this role entails, he has analyzed the corporate governance of many of these companies, often making suggestions to public boards and CEOs. Jeff is often quoted in business publications and his writings on executive compensation have also been published in the Globe & Mail. He was named the 2014 Morningstar Domestic Fund Manager of the year.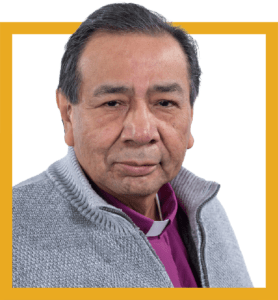 Bishop Larry Beardy

Bishop Larry Beardy was born in Churchill, Manitoba—also known as Mantaoo Sipi (Stranger River)—to parents who lived a very traditional way of life. Beardy attended Mackay Indian Student residential school in Dauphin, Manitoba from age 8 to 16. He has a Bachelor of Teaching degree in education and worked as a teacher before being ordained a priest in 2000. Beardy served as executive archdeacon for the former diocese of Keewatin. He was a member of the Anglican Church of Canada's team in the negotiations that led to the signing of the Indian Residential Schools Settlement Agreement. Beardy received an honorary doctorate in divinity from the College of Emmanuel and St. Chad in recognition of this and his work in education. He has been a member of the Council of General Synod, an officer of the Anglican Church of Canada. as well as the Anglican Council of Indigenous Peoples. Beardy has also served in his home community as councillor and chief.
Beardy was consecrated first indigenous suffragan bishop of the Northern Manitoba Area Mission – a grouping of parishes within the indigenous Spiritual Ministry of Mishamikoweesh , at a ceremony at Sagkeeng First Nation in Manitoba on September 23, 2018. Also, he serves as an Assistant Bishop in the Diocese of Brandon, The Pas Deanery- a group of northern Manitoba parishes, and in Missinippi- a group of northern Parishes in the Diocese of Saskatchewan, serving a total of 42 parishes in the vast territories in Northern Manitoba and Saskatchewan.
Bishop Larry is fluent in the Muskeg Cree. He and his wife, Elizabeth, have recently celebrated their 45th year wedding anniversary. They have 7 children, 15 grandchildren and 2 great grandchildren.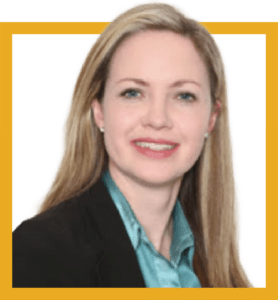 Heather Geertsma

Heather is a lawyer in the Greater Toronto Area and has practiced law for the last 9 years. She currently runs and operates her own law firm specializing in family law issues.
Heather was brought up in a strong Christian family in Southwestern Ontario who supported Wycliffe's ministry. Her older sister, who had a career in education, joined Wycliffe and moved to South Asia to develop literacy programs. This sparked a deeper interest in Wycliffe and a commitment to Wycliffe's mission.
Heather believes strongly in serving in any capacity that God calls her, whether that be in private legal practice, at her church through Bible study, or leading a ministry. She brings her education, life experience and passion for God's kingdom to the Board.
She lives in Mississauga with her husband and her two beautiful daughters.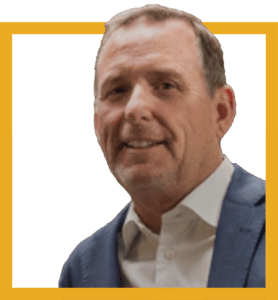 David Baker

David is Debbie Baker's husband and Dad to Cassandra Visser (and Randall), Joshua Baker (and Emily) and Alexander Baker. Professionally, he is the founder and former CEO of Think Shift Advertising and has spent much of the last 26 years working to help develop brands, leadership and corporate culture.
David and Debbie have been married for 33 years and became empty nesters on June 1st of this year. In addition to their grown children, they have one grandchild who much of their world revolves around! They became Christians as adults, at 28 and 25 years old respectively, and were active for 21 years as members of Gateway Church, a nondenominational evangelical church which is part of Salt and Light ministries. For the last 7 years they have been part of a home church. David is currently serving his third term on the board at Providence University and College. He has recently stepped back from the CEO role at Think Shift, the company he founded in 1996, and today coaches their new CEO as well as sits on the board. He and his wife enjoy travelling together as well as spending time at the lake, and, prior to COVID, had intended to spend time exploring Europe.
Those selected to serve on the board must demonstrate Christian character, enthusiastically support the work of Bible translation, and be committed to full participation in board work. Using their ability to think strategically and futuristically, with a consistent emphasis on discerning God's will, the board sets the direction for Wycliffe Canada. The president of Wycliffe Canada, Roy Eyre, and the leadership team under his direction is responsible for achieving the desired results set by the board.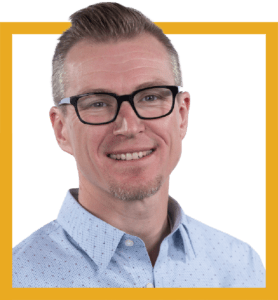 Rob Bustin

Rob and Kara live in Ethiopia, where Rob first worked with a mother-tongue New Testament translation team (which is now in the type-setting phase). Several years ago, Rob transitioned into the role of programs director for the Bible translation services, scripture engagement and digital media work conducted by SIL in Ethiopia, one of Wycliffe's key field partners. Rob is excited to be working with local churches and ministries as they take the lead in identifying Bible translation needs and as they have ownership in using the translated Word of God. Kara is involved with the girls' school and works with the SIL Human Resources team in Addis Ababa. Rob and Kara have been members of Wycliffe Canada since 2012 and they have three daughters.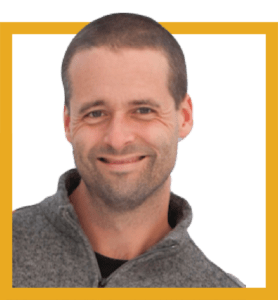 Jon Jagt

Jon is originally from Southern Ontario. After feeling the Lord's call to work in Bible translation, he joined Wycliffe Canada along with his wife Candace in 2012. Together with their three children, they have been working in Papua New Guinea since Feb 2013. Jon's first role was in the area of software development, but during their first term Jon felt increasingly pulled toward administering a translation and literacy program in Madang province. Jon and Candace are currently serving with the Gwahatike multi-language translation program, which is located on the north coast of mainland Papua New Guinea. They spend part of their time in that area and part of their time living in Ukarumpa, the main mission center of PNG.